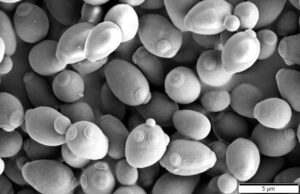 What if common baker's yeast could be the answer to age-related diseases like dementia and Parkinson's Disease?
Researchers from NUS Synthetic Biology for Clinical and Technological Innovation (SynCTI) and Imperial College London successfully engineered baker's yeast to produce D-lysergic acid, an alkaloid used to treat dementia and Parkinson's disease, as well as migraines and other neurological conditions.
Read the proof-of-concept study, published in Nature Communications, here.
Also, listen to Associate Professor Yew Wen Shan, senior author of the study, being interviewed by Health Matters with Daniel Martin on CNA938, here.