NEWSLETTER
SUBSCRIBE TO STAY UP TO DATE
SIGN UP TO OUR NEWSLETTER
We thank you for your interest and support in the development of synthetic biology in Singapore. We hope the newsletters will serve as a convenient and effective channel to bring the latest developments to you.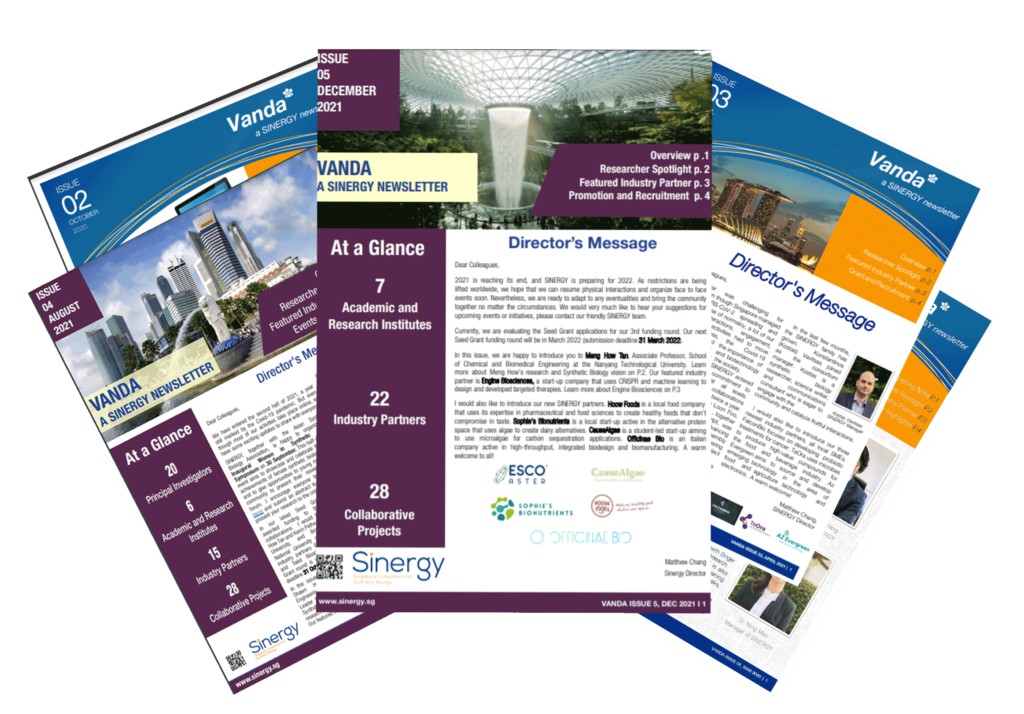 ENGAGE WITH US
28 Medical Drive, Centre for Life Sciences,
#02-07, Singapore 117456
[email protected]
+65 6601 6013
JOIN THE COMMUNITY
Register now to become part of our community.