Youth SynBioSG Scientific Symposium (YS3)
From mRNA vaccines to cultured meat, we are already reaping the benefits of synthetic biology and its applications.
But as we navigate a world shaped by both COVID-19 and the ongoing climate crisis, how else can synthetic biology help address society's most pressing issues? What role can the youth play in advancing innovations in synthetic biology?
Discover the answers to these burning questions at the Youth SynBioSG Scientific Symposium (YS3)! With the theme "Synthetic Biology and our future", YS3 aims to equip the youth on the tools needed to understand the basics of Synthetic Biology and discover how the field is shaping our future.
Organised by the Society for Synthetic Biology (Singapore) (SynBioSG) and in partnership with the NUS Synthetic Biology for Clinical and Technological Innovation (SynCTI) and the Singapore Consortium for Synthetic Biology (Sinergy), YS3 will be held on 22 June 2022, 8:30 am – 6:00 pm at 28 Medical Drive at the National University of Singapore.
Register for YS3 HERE. Limited tickets available!
A registration fee of $15 will be charged for students, and $25 for all other attendees. This fee is inclusive of lunch, snacks, and one year of SynBioSG membership.
For further information or queries, interested participants may email Ryan De Sotto ([email protected]) or Jasmeet Khanijou ([email protected]).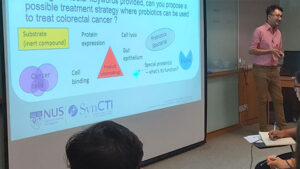 Engaging talks from scientists leading synthetic biology in Singapore and the world!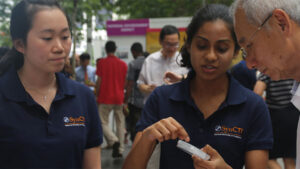 Network with industry partners, up-and-coming startups, and established experts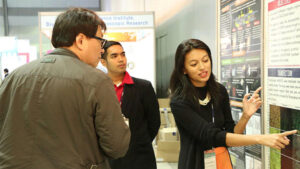 Flex your communication chops through oral and poster presentations and win prizes!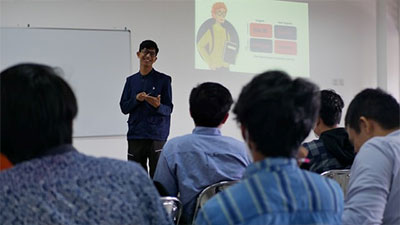 Map out potential pathways in synthetic biology through career talks
ORAL AND POSTER PRESENTATIONS
Participants can showcase their research via the 5MT (five
minute thesis) oral presentations or through poster
presentations.
Abstract Submission
Interested participants should submit their abstract to
[email protected] with the subject "Full Name –
Abstract for YS3" by 31 May 2022.
The abstract template can be downloaded HERE.
Topic coverage:
Biotherapeutics, Bioproduction/Biomanufacturing, Protein
Engineering, Genetic Engineering, Metabolic and
Biomolecular Engineering, Next-Generation Food,
Bioinformatics, Bioremediation, Computational Biology,
Machine Learning, Systems Biology, Plasmid Engineering,
etc.
CAREER TALKS
From flourishing research careers to fast-paced startup trajectories, there's a plethora of roles for aspiring synthetic biologists. In this session, hear from experts across the academia, industry, and government as they share first-hand insights into the various career pathways available.
LUNCH AND LEARN
You heard it here first: lunch at YS3 will be a treat for the stomach—and the mind! Divided into small groups, participants will get the chance to hear straight from the experts at the forefront of Singapore's buzzing synthetic biology ecosystem.
SPEAK WITH SPECIALISTS
Step outside your comfort zone and learn about the diverse disciplines enabling advances in synthetic biology. From entrepreneurship to communications, there's something for everyone