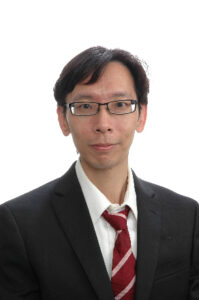 SINGLE CELL CLINICAL ANALYSIS FOR PRECISION MEDICINE BY USING INTEGRATIVE MICROFLUIDICS
ABSTRACT:
Precision medicine refers to giving the right therapeutics, to the right patient, at the right time. In the context of cancer, successful implementation of precision medicine, requires treatment individualization not only taking into account patient and tumor factors, but also tumor heterogeneity and tumor evolution over time. In this study.
BIOGRAPHY:
Dr. Chen is developing a research program focused on integrative droplet microfluidic platforms for clinical enzyme measurement and single cell phenotype characterization for biomedical applications. Compared with most current fluidic platforms using gene sequence for diagnosis, microfluidic enzyme assay offers unique advantage in rapid measurement to characterize biological fluids for on-time precision medicine. With this program, he has delivered promising research outcomes, including 50 papers in international journals including Nature Communications, PNAS, JACS, Lab on a Chip, Advanced Materials, Advanced Functional Materials, Biosensors and Bioelectronics, and Analytical Chemistry. Dr. Chen has collaborated with clinicians/researchers at the National University Hospital of Singapore (NUHS) and Massachusetts General Hospital (MGH) to develop droplet device. Moreover, he has secured the external grants of ~6M SGD as a principle investigator to support the research activities and was nominated by the committee in Royal Society of Chemistry (RSC), as an Emerging Investigator in Lab on a Chip.