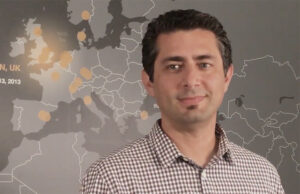 PROTEIN ENGINEERING, THE UNSUNG HERO OF NEXT GENERATION SEQUENCING
ABSTRACT:
Illumina sequencing technology has reduced the cost of genome sequencing from ~$1B two decades ago to ~$1K today.
BIOGRAPHY:
Sergio Peisajovich joined Illumina Inc. in 2014, and currently he is Director of Scientific Research, Protein Engineering. Prior to joining Illumina, he was an Assistant Professor of Synthetic Biology at the University of Toronto between 2011 and 2014. His graduate and post-graduate academic training were done in the Weizmann Institute of Science and the University of California, San Francisco.