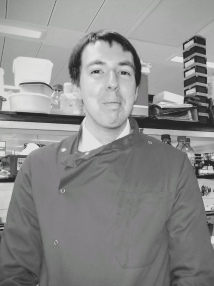 INNOVATIONS IN CELL-FREE SYNTHETIC BIOLOGY
ABSTRACT:
Cell-free transcription-translation systems were originally applied towards in vitro protein production. More recently, synthetic biology is enabling these systems to be used within a systematic design context for prototyping DNA regulatory elements, genetic logic circuits and biosynthetic pathways. My talk will explore innovations in cell-free synthetic biology using examples from my own research including the establishment of cell-free methods and toolkits for new bacterial strains, most recently Bacillus subtilis as well as the development of an E. coli cell-free system for prototyping biopolymers (PHA-based bioplastics).
BIOGRAPHY:
Dr Richard Kelwick is an entrepreneurially driven research associate, at Imperial College London, with expertise in both cancer biology and synthetic biology. Dr Kelwick has a Ph.D. in cancer biology, during which he researched the protective roles of metalloproteinases in cancer. His research led to mechanistic insights into the protective roles of a disintegrin-like and metalloprotease with thrombospondin type motif 15 (ADAMTS15) in breast cancer. Upon moving to Imperial, Dr Kelwick has focused on developing expertise in cell-free synthetic biology, where he has generated several microbial cell-free transcription-translation systems for use as rapid prototyping applications.