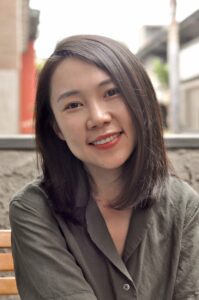 GAINING DYNAMIC CONTROL OF SYNTHETIC BIOLOGY WITH A THEORY-EXPERIMENT HYBRID APPROACH
ABSTRACT:
Feedback control is the key to achieve robust performances for many engineered systems. Although control theory in electronic and mechanical systems are well developed and have been sophisticatedly implemented, control in synthetic biological systems is still in its infancy. Because of the complexity and stochasticity of biological networks, many existing controller design principles do not apply in synthetic biology. Therefore, control theorists are developing a new set of biological control theory. Like all theories, an experiment-verified dynamical model is an essential piece for developing control theory for synthetic biology. In this talk, I will start with a brief review of my work on dynamical modeling and system identification of synthetic networks and the discoveries that were led to by the discrepancies between model and experimental observations. Then I will discuss how these models allowed us to design and implement feedback controls in synthetic biology.
Finally, I will go over my ongoing work of designing and implementing a layered feedback controller living cells.
BIOGRAPHY:
Dr. Chelsea Hu is currently a postdoctoral scholar in the Richard Murray group at the California Institute of Technology. She studied chemical and biomolecular engineering at UCLA and earned her Ph.D. at Cornell University in 2018. In her graduate studies, she worked with Prof. Julius Lucks and Prof. Jeffery Varner on dynamical modeling and system identification of RNA synthetic biological networks. Her work focuses on feedback controls in synthetic biology, with a hybrid approach of theory development, system identification, and experimental implementation.