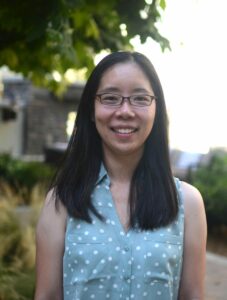 DETECTION OF CLINICALLY RELEVANT RNA TRANSCRIPTS USING RNA-TOEHOLD SWITCH SENSORS
ABSTRACT:
Tools to rapidly identify RNA transcripts have wide clinical use in areas ranging from viral diagnostics, to microbiome and antibiotic resistance research. This talk will outline the development and progress made on a platform that utilizes RNA-toehold switch sensors to detect various RNA transcripts. The switches are executed by a cell-free transcription-translation system, which enables rapid detection and the capability to freeze-dry reactions for transport and storage at room temperature. Coupling toehold switch detection with isothermal amplification of specific RNA transcripts results in femtomolar sensitivity. Furthermore, the flexibility of the platform allows users to adapt to applications in both low-resource and traditional laboratory settings.
BIOGRAPHY:
Assistant Professor of Biology at California State University Northridge Graduate research at Cornell University in the laboratory of Julius Lucks. Postdoctoral research at Massachusetts Institute of Technology in the laboratory of James Collins. Research interests fall broadly under the category of RNA synthetic biology. My lab is currently investigating RNA-gene regulation found in antibiotic resistance mechanisms.