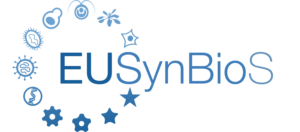 CRISPR COMPLEX IP LANDSCAPE: HOW IT AFFECTS RESEARCH AND INNOVATION
ABSTRACT:
The discovery of the CRISPR system and its use as a precision editing tool opened a new era in bioengineering. The precise molecular scissors allowed the bioengineering of cells and organisms previously inaccessible by synthetic biologists and introduced in our everyday vocabulary terms such as "precision editing" and "multiplex bioengineering".
Using CRISPR in the lab is simple; however, using it in industrial and other commercial applications is far from straightforward. CRISPR patent rights fueled a years-long dispute between UC Berkeley and MIT, while other inventors around the world have their own patents and stakes on the technology.
This online panel discussion brings together a research scientist, an industry representative, and a patent attorney who will give us an overview of how one can navigate the CRISPR IP landscape and use its potential in real world applications.
BIOGRAPHY:
We are the European Synthetic Biology Society, an association dedicated to bringing together synthetic biologists from across Europe and beyond. EUSynBioS strives to support synthetic biology researchers in Europe through academic and industrial collaboration. We promote European synthetic biology in our annual conferences, collect and distribute up to date news on the field building up a network of investigators, academics, and industry representatives. Moreover, we sponsor professional development events, create internship and mentoring opportunities for our members, and collaborate with related associations and communities all over the world.
There are multiple ways how you can get involved in our activities and cause, be it as a guest blogger, through a donation or even by becoming an official sponsor. In any case, make sure to follow us and subscribe to our newsletter. In a video of our last EUSynBioS Symposium in 2019, Joanna Sadler and Barbora Burýšková present the association and give an overview of our goals and activities.