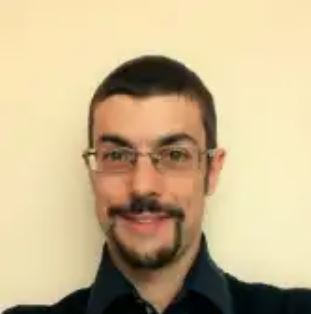 BRIDGING THE GAP BETWEEN DESIGN AND SYNTHESIS IN SYNTHETIC BIOLOGY WITH ARTIFICIAL INTELLIGENCE
ABSTRACT:
Synthetic biology has already revolutionized production paradigms in many different fields. These remarkable achievements have largely been 'one-offs' since each one is a special case and though they must be regarded as milestones in the respective field they do not provide a comprehensive and coherent engineering framework. Officinae Bio aims at empowering synthetic biology by integrating computer-aided design (bioCAD) and wet-lab tools. In particular, I'll focus on leveraging the power of AI to bridge the gap between design and synthesis in order to effectively decouple the design of the DNA construct from the strategy to manufacturing it.
BIOGRAPHY:
I'm the co-founder and chief scientifific offificer of Offificinae Bio. I'm a synthetic biologist by training who loves to work at the interface with computer science. I envision a future where synthetic biology will enable economies of scope creating local value chains that act globally. My mission is to develop innovative products that turn biologists into DNA designers by decoupling design from synthesis. Over the years I have co-founded several biotech companies including Explora Biotech Srl, Aurum Laboratories, Doulix and Bright Bioworks. I enjoy teaching and nurturing talents, sometimes as an adjunct professor at the dept. of Molecular Sciences and Nanosystems at University Ca Focari of Venice. My carrier started under the supervision of Prof. Pier Luigi Luisi at the Swiss Federal Institute of Technology of Zurich, from whom I learned constructivist epistemology that I apply to science and business. My motto is "the mechanic that would perfect his work, must first sharpen his tools" (Confucius).
OFFIFICINAE BIO:
Designing biology is not like traditional engineering as you build with blocks that you didn't invent and in an environment we don't fully understand. Officinae Bio empowers life sciences companies to leverage data across the Design-Build-Test cycle to generate actionable insights to improve DNA and organism design.