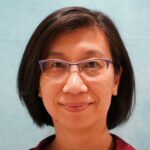 Register online here.
CarbonSmartTM technology captures and utilizes carbons derived from different waste streams and converts them into everyday consumer goods and fuels. LanzaTech provides novel sustainable solutions that can replace traditional petrochemical based supply chains. Using a core biological platform and scaling it with engineering expertise, carbon recycling technology is operating commercially at 2 industrial sites in China with additional plants in construction globally, using a range of waste carbon inputs.
At the heart of LanzaTech's technology is its biocatalyst-Clostridium autoethanogenum-an acetogen, traditionally thought as genetically inaccessible and difficult to grow. In order to expand the CarbonSmart technology product portfolio, a variety of genetic tools, modeling, and enzymology studies are developed to improve product yield and selectivity. The presentation will discuss LanzaTech's experience in product development and scale up, the lessons learnt and successes along the way.
Short Bio
Ching Leang obtained her bachelor's degree in Agricultural Chemistry at National Taiwan University, Taipei, Taiwan and her PhD in Molecular Microbiology at University of Birmingham, Birmingham, UK. She then joined Dr. Derek Lovley's lab working on understanding the electron transfer mechanism employed by Geobacter sulfurreducens and its applications in microbial fuel cells. During the time at Lovley's lab, she implemented a genetic system for the strict anaerobe, G. sulfurreducens; and identified key proteins involved in extracellular electron transfers and for current production via microbial fuel cells.
In 2013, she joined the Synthetic Biology team at LanzaTech and focuses her efforts on genetic tools development, metabolic and strain engineering using the acetogen, Clostridium autoethanogenum as the model microorganism. She currently leads a cross-functional team scientists to bring next generation of CarbonSmart chemicals from laboratory to commercial production scale.
About LanzaTech
LanzaTech is turning our global carbon crisis into a feedstock opportunity with the potential to displace 30% of crude oil use today and reduce global CO2 emissions by 10%. By recycling carbon from industrial off-gases; syngas generated from any biomass resource and reformed biogas, LanzaTech can reduce emissions and make new products for a circular carbon economy. LanzaTech's carbon recycling technology is like retrofitting a brewery onto an emission source like a steel mill, but instead of using sugars and yeast to make beer, pollution is converted by bacteria to fuels and chemicals! Imagine a day when your plane is powered by recycled GHG emissions, when your yoga pants started life as pollution from a steel mill. This future is possible using LanzaTech technology. Founded in New Zealand, LanzaTech is based in Illinois, USA and employs more than 300 people. Further information is available at www.lanzatech.com.