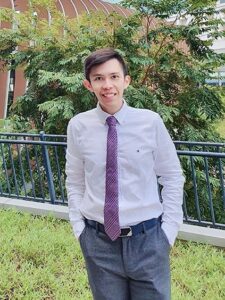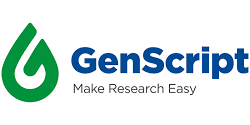 Please note that lunch will be served after the seminar. Event registration here.
Abstract: Antibodies play a major role in supporting the life sciences from different aspects, including the use of antibody in detection assay and diagnostic tests or for therapeutic purposes. In fact, the use of antibody for therapeutic purpose can be tracked back to three decades ago since the approval of the first monoclonal antibody by the United States Food and Drug Administration (US FDA) in 1986.  With the advent of advanced technology, we can now reach the targets that previously known as "undruggable" due to the availability of high diversity of antibodies.  Nonetheless, to find the right candidates among the high diversity of antibodies can be laborious and time-consuming.  Furthermore, the researcher would have experienced a number of challenges, including the missing out on good binders, poor antibody library coverage, throughout the discovery and development workflow.
Several attempts have been made to address these challenges.  Among these attempts, the affinity maturation is an important strategy in antibody optimization to generate safe and efficacious second-generation therapeutics.  The recent development of synthetic biology provides the breakthrough that allow the researchers to precisely define and control the synthesis of high-diversity domain libraries.  The optimization process usually requires several rounds of the mutant library construction and screening in order to isolate the top ideal candidate.  The benefit of identifying the improved antibody, in a higher specificity and affinity, can help to enhance a higher success rate in the clinic while reducing in cost to the patient due to a smaller and infrequent dosing.
In this presentation, we are going to discuss:
How can we rapidly identify and validate a diverse repertoire of high-affinity antibodies?
How can we further improve the binding affinity of the antibody while reducing the screening burden during the optimization process?
Speaker bio: Dr. Edward Wong is the product manager in GenScript. He completed his Ph.D. degree from University of Adelaide. He worked as a Post Doctoral fellow at National Cancer Centre Singapore for 3 years and he had successfully reported the predictive factors for genetic screening of BRCA1 and BRCA2. He also reported the importance of genetic testing for 25 breast cancer-predisposition genes using NGS technology. Both of his works were reported in PlosOne and npj Genomic Medicine.
GenScript Biotech Corporation
GenScript Biotech Corporation (Stock Code: 1548.HK) is the world's leading technology and service provider of life science R&D and manufacture. Built upon its solid gene synthesis technology, GenScript Biotech is divided into four major platforms including the life science service and product platform, the biologics contract development and manufacturing organization (CDMO) platform, the global cell therapy platform and the industrial synthesis biological product platform.
GenScript Biotech was founded in New Jersey, US in 2002 and listed on the Hong Kong Stock Exchange in 2015. GenScript Biotech's business operations span over 100 countries and regions worldwide with legal entities located in the US, Mainland China, Hong Kong, China, Japan, Singapore, the Netherlands and Ireland. GenScript Biotech provides premium, convenient and reliable services and products for over 100,000 customers.
As of June 30, 2021, GenScript Biotech had more than 4500 employees globally, over 40% of whom hold master's and/or Ph.D. degrees. In addition, GenScript Biotech owns a number of intellectual property rights, including over 160 patents, over 600 pending patent applications and great numbers of trade secrets.
Driven by the corporate mission of "making people and nature healthier through biotechnology", GenScript Biotech strives to become the most trustworthy biotech company in the world. As of June 30, 2021, GenScript Biotech's services and products have been cited by 64,700 peer-reviewed journal articles worldwide.
For more information, please visit GenScript Biotech's official website: https://www.genscript.com