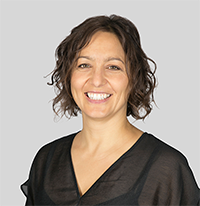 Please note that lunch will be provided after the seminar. Event registration here.
Abstract
The objective of Ginkgo Bioworks is to make biology easier to engineer. Founded in 2009, the company has expanded in its high throughput engineering capacity to now include 9 foundries with usability across a suite of biological systems and applications from food and AG to pharma and biomedical. All the while these workflows are underpinned by a compute infrastructure which enables real time insights from the biological data generated and forms the Codebase for subsequent rounds of design.
Ginkgo believes we are entering the century of Biotechnology and is expanding its capabilities and global footprint through strategic acquisitions and reach into new markets. This year Ginkgo opened an office in Australia and is playing a key role with the government of Victoria in developing on-shore response capability for future pandemic preparedness. This talk will explore some of the offerings of Ginkgo Bioworks through fields of Food and Ag, Pharma and Biotechnology as well as Biosecurity through a new division called Concentric.
Bio:
Natalie Curach is the first Australia-based recruit for Ginkgo Bioworks. Natalie has been at the forefront of the growth of Synthetic Biology in Australia commencing with the establishment of the Synthetic Biology Research Priority at Macquarie University and then more recently led the Synthetic Biology investments for Bioplatforms Australia. She is able to utilize her extensive experience in the academic and commercial sectors of the bio-based industry to make impactful connections between academia, industry, government and the emerging startup scene. Natalie was Chief Scientific Officer at Eden Brew for its founding year and raise of $6.5m. She was instrumental for the creation of the Australian Research Council's $50m Centre of Excellence in Synthetic Biology and co-authored the Australian Government's Synthetic Biology infrastructure investment plan resulting in $8.3m seed funding. Natalie recently served as President of the Synthetic Biology Australasia Association and Co-Chair of the Global Biofoundry Alliance. Natalie has been invited to present at numerous international meetings and is well published in peer review journals and thought leadership papers such as for the World Economic Forum. Natalie conducted her PhD on recombinant protein production in filamentous fungi, has a Graduate Diploma in Business Management and is a member of the Australian Institute of Company Directors. Natalie has worked as a scientist engineering biology within startups, university and government laboratories before transitioning into business development and leadership roles towards building a thriving startup and biotechnology ecosystem in Australia.