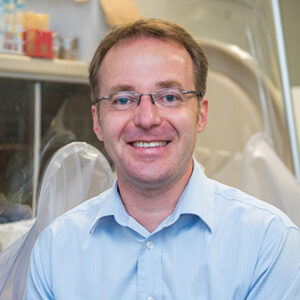 ACROSS SPACE AND TIME – SPATIAL AND LONGITUDINAL ANALYSIS OF THE MOUSE GUT MICROBIOTA
ABSTRACT:
The laboratory mouse remains the most widely used model for microbiome research and yet some facets of the mouse microbiome remain poorly investigated. This concerns particularly the cultivation of anaerobic mouse gut microorganisms as well as the spatial and temporal compositional changes of the mouse gut microbiota. In this seminar insights will be presented into the murine microbial gut biogeography and the longitudinal microbiota changes across the lifespan of adult laboratory mice. The potential implications of the findings for the analysis of the human microbiome and the development of microbiome therapeutics will be discussed.
BIOGRAPHY:
Henning Seedorf obtained his university diploma and doctoral degree at the Philipps-University in Marburg (Germany). He spent his postdoctoral periods in the laboratories of Rolf Thauer (Max Planck Institute for terrestrial Microbiology, Marburg, Germany), Jeffrey Gordon (Washington University, St Louis, USA), and Peter Janssen (AgResearch Ltd., Palmerston North, New Zealand). In 2015 he was appointed as Principal Investigator at Temasek Life Sciences Laboratory.