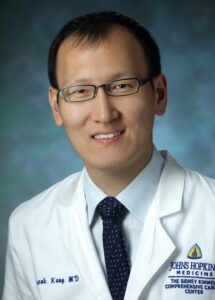 SALIVARY GLAND CANCERS: A RARE CANCER AS A PLATFORM FOR PRECISION MEDICINE
ABSTRACT:
Salivary gland cancer is a rare cancer with various subtypes. Expanding knowledge in genomics shed a new light on the rare cancers – current understanding, future directions and how this rare disease can serve as a platform for precision oncology will be discussed.
BIOGRAPHY:
Hyunseok "Hyu" Kang is a clinician scientist focusing on head and neck cancers. His research interests includes development of novel therapy and predictive biomarkers of head and neck cancers including squamous cell carcinomas, salivary gland cancers and other rare cancers of head and neck.