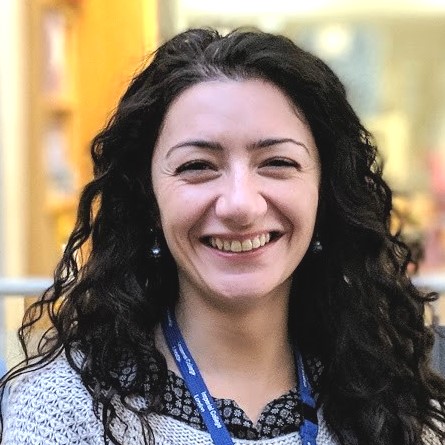 MICRORNAS AND OPTIMAL SYNTHETIC CIRCUITS DESIGN IN MAMMALIAN CELLS
ABSTRACT:
Synthetic circuits can speed up the study of biological processes and aid the design of new cell-based therapies. At the core of the synthetic biology approach is the model-guided assembly for a tight predictability of the engineered networks when delivered in mammalian cells. However, the build-and-test reiteration of genetic circuits is still slow and fraught with inexplicable failures. I will show that one determinant of poor genetic performance is related to the competition for intracellular resources that results in the coupling of independent genes causing burden in mammalian cells. By using microRNAs we demonstrate that incoherent feedforward loop can mitigate burden paving the way for more rational synthetic circuit design.
BIOGRAPHY:
Velia Siciliano is a Principal Investigator at Istituto Italiano di Tecnologia-IIT since September 2017. She established the Synthetic and Systems Biology Lab for Biomedicine. She is also honorary fellow of Imperial College London where she still supervises research activities.
Velia graduated Magna cum Laude in Medical Biotechnology, BSc and MSc degree at the University of Naples Federico II. In 2012 she obtained a PhD in Human Genetics from the Telethon Institute of Genetics and Medicine Naples, in the Systems and Synthetic Biology lab supervised by Prof. di Bernardo.
Velia then moved to Boston as a Postdoctoral fellow in the Biological Engineering Department and Synthetic Biology Centre at the Massachusetts Institute of Technology (MIT) with Prof. Ron Weiss.  In 2015 she won a fellowship for junior PI from Imperial College London. Here, in the Department of Medicine she developed a research line in mammalian synthetic biology.
Velia's research focus is on designing and prototyping new therapeutic approaches based on non-invasive modification of mammalian cells with a specific focus on T cells. Her work also encompasses the use of DNA or RNA circuits to study biological processes.