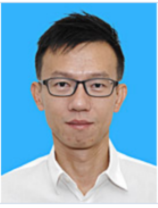 GETTING YOUR DEVICE ONTO THE SINGAPORE MARKET
ABSTRACT:
In Singapore, medical devices are regulated by the Health Sciences Authority to safeguard public health and safety. All medical devices, will need to be registered with HSA before supply unless they are for clinical trials, are custom made, and/or are Class A non-sterile devices.
This talk provides an introduction to the product registration process by HSA, covering the documentation requirements for the various device risk classifications.
BIOGRAPHY:
Dr Daniel Yap is a regulatory specialist with the Medical Devices Branch in the Medical Devices Cluster. The Medical Devices Branch is the competent authority for the registration and importation of medical devices in Singapore.